4th of July Fireworks Shows - Best of The Front Range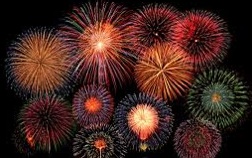 Here along the Front Range of our Beautiful state of Colorado it sometimes can be difficult to figure out where to go to watch Fireworks on the 4th of July, due to our dry climate and the threat of fire danger. Click the link below to visit Fox31 Denver's website KDVR.com to view a list of the active fireworks shows along the Front Range of Colorado. Now go out and celebrate our great country this 4th of July! It's good to be an American!
Where to celebrate the Fourth of July in Colorado 2014 - KDVR.com
For information about Real Estate along the Front Range of Colorado visit:
www.FindFrontRangeHomes.com
Bryan Hubbell - Realtor®, Associate Broker with EXiT One Realty - Assisting both buyers and sellers of Real Estate along the beautiful Front Range of Colorado. Specializing in Real Estate services in Boulder, Broomfield, Jefferson, and Adams Counties in Colorado, with a primary focus on Superior, Louisville and Broomfield, Colorado. Call or text me to assist with your Real Estate needs. Direct: (303) 264-8273
---
Equal Housing Opportunity
EXiT One Realty - 2921 W. 120th Ave., Suite 200
Westminster, CO 80234
Each office is independently owned and operated
(O): 303-429-1234
View below my last 5 blogs:
Check out these Boulder, CO Homes for Sale between $300,000 - $600,000 as of July 1, 2014. In this price range homes are high in demand and are selling very quickly. Buyers are actively searching and the home inventory is ...
Read more
See this Post on Trulia
See this Post on A Greater Town
See this Post on Real Town
See this Post on my Wordpress: Superior,CO-Homes
See this Post on EXiT Realty MidAtlantic
See this Post on EXiT Realty Southern California
See this Post on EXiT Realty Virginia